Preserving the vital unifying elements of Hellenism and Christianity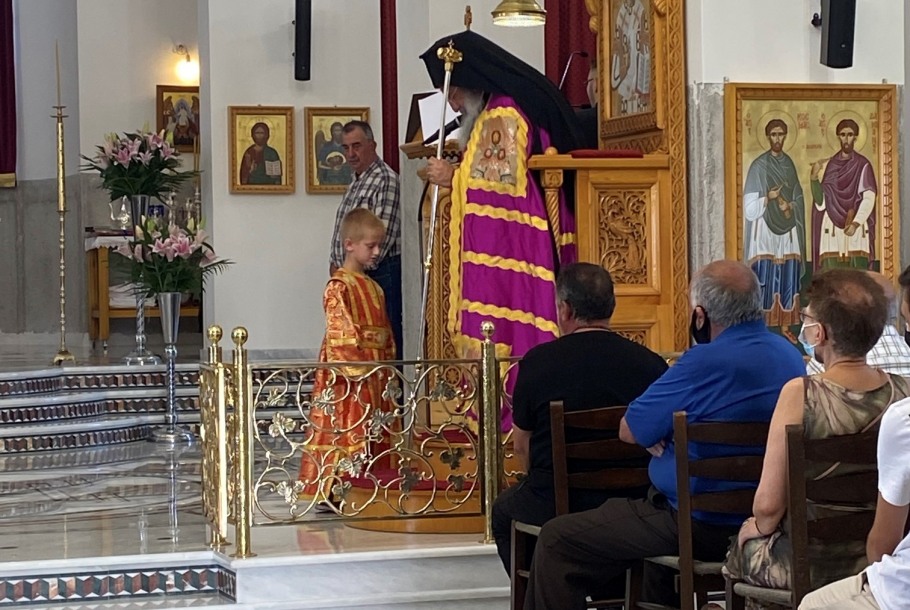 The need of expatriates to preserve the Greek Orthodox heritage and our own tradition
On the occasion of the inauguration of the Holy Parish Church of the Most Holy Theotokos "Axion Esti" Kokkini Hani in the Municipality of Hersonissos and my participation in the Great High Priestly Vespers where I received the blessing of the presiding Most Reverend Archbishop of Crete Mr. Eugenios, I felt lucky to live in a place that has as an integral part of his life, the church tradition and enriches it with churches in his villages and neighborhoods, enabling the faithful to meet, glorifying the name of the Lord and the Virgin but also extending a helping hand to fellow human beings who may feel alone and weak.
The majority of worshipers wore masks, kept their distance and exchanged wishes of "Happy Birthday!" thus celebrating the consecration of the temple which was transformed from a simple building into a house of worship and prayer and its bench into a holy altar and holy bench.
This experience reminded me of my recent trip to the United States of America. As I spent the days of Easter, in the church of St. John the Baptist in Euless, Texas, far from the centers of Orthodoxy, I sensed the need of expatriates to meet in some specially designed building space, not only for their worship but mainly for the preservation of Greek morals, customs and traditions. Their children participate continuously in the catechism, they read the Bible in English, as the liturgy is also in English, and only the choir sings some verses in Greek. I felt awe and admiration for these people who make so much effort to preserve and keep the Greek and Christian element as part of their daily life.
So let us preserve, as the apple of our eye, the vital unifying elements of Hellenism and Christianity in our own everyday life.